RIYADH - Saudi Arabia on Monday praised the recognition of the Palestinian state by Brazil and
Council of ministers call both countries' recognition of Palestinian state major advance in international support for Palestinian rights.
Argentina, calling it a major advance in international support for Palestinian rights.
The council of ministers praised both South American nations for recognising the state of Palestine based on 1967 borders, government spokesman Abdulaziz Khoja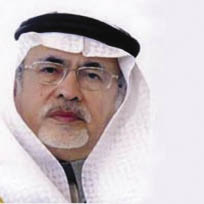 told the official SPA news agency after the weekly council meeting.
He "stressed that this step represents a major development in international support for the legitimate rights of the Palestinian people," SPA reported.
Khoja also warned against continued Israeli demolition of Palestinian homes in the occupied West Bank and Jerusalem, "and called on Arab and Muslim nations to take a firm stance against such violations which increase instability in the region and the world," SPA said.
Brazil, Argentina and Uruguay all announced their recognition of the Palestinian state in the first week of December following the collapse of efforts to resume direct peace talks between the Palestinians and Israel.
The failure of the negotiations, just three weeks after they were launched in early September, came after Israel refused to halt construction in Jewish settlements in the West Bank.
The Saudi statement did not mention Uruguay.