CLEVELAND — A suspect in an explosion at a California synagogue was charged in federal court on Monday with fleeing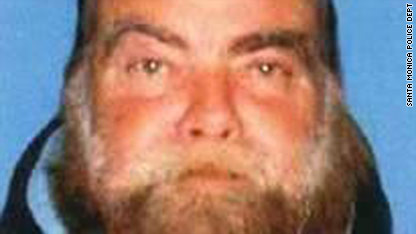 Ron Hirsh
 to avoid prosecution after the blast last week that shattered windows and punched a hole in a building.
An affidavit filed in US District Court in Los Angeles charges Ron Hirsch, 60, with flight to avoid prosecution for damaging or destroying a building. Hirsch violated federal law when he traveled from California to Ohio sometime between April 7 and Monday, when he was taken into custody, the affidavit said.
The FBI said Hirsch, also known as Israel Fisher, is a transient known to spend time at synagogues and other Jewish community centers seeking charity. He was wanted in California on state charges of possession of a destructive device and unrelated local charges, and was arrested in suburban Cleveland Heights.
The explosion happened Thursday near Chabad House Lubavitch of Santa Monica, sending chunks of concrete and a pipe into the roof of a nearby house. Authorities said a child was sleeping near where the device landed.
Investigators do not have a motive for the blast, and Jewish groups said they did not believe anti-Semitism was necessarily behind it.
Authorities said Hirsch was arrested in Ohio after a rabbi became suspicious of a man asking for a place to stay.