Just how far have we come...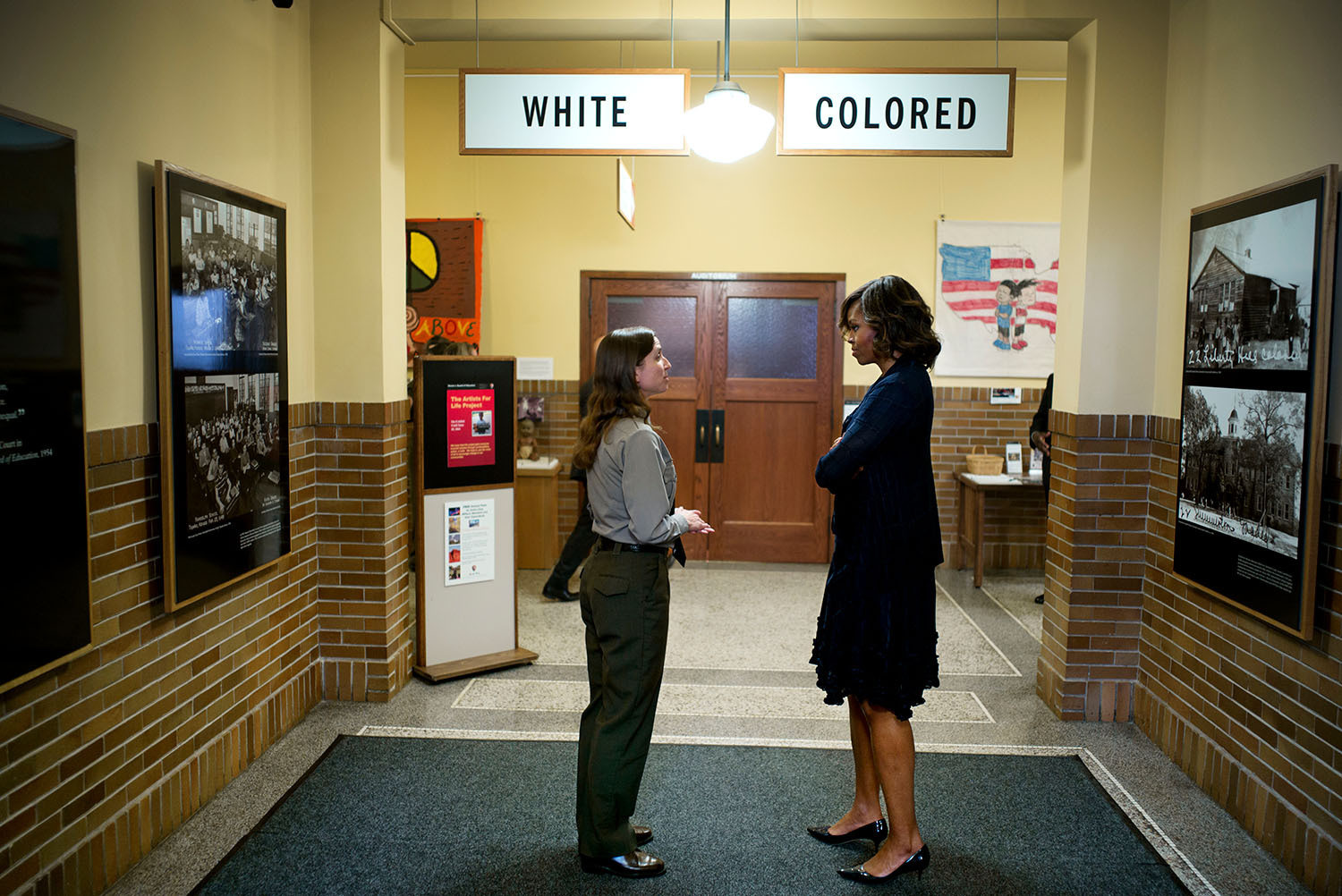 Although, segregation in American schools was officially outlawed in 1954 with the groundbreaking Brown vs. Board of Education decision, there's still a great deal of progress that remains to be seen in the nation's pu... And a recent White House photo captured that sentiment perfectly.
Past and present collide in the image, which was taken in May, showing FLOTUS speaking with a tour guide at the Brown v. Board of Education National Historic Site in Topeka, Kansas. The two women stand perfectly aligned with the "white" and "colored" signs that hang above their heads.